Jerry's Kitchen is an award winning catering company and food truck serving up delicious modern takes on American classics at corporate events and private parties across Pennsylvania, Delaware and New Jersey.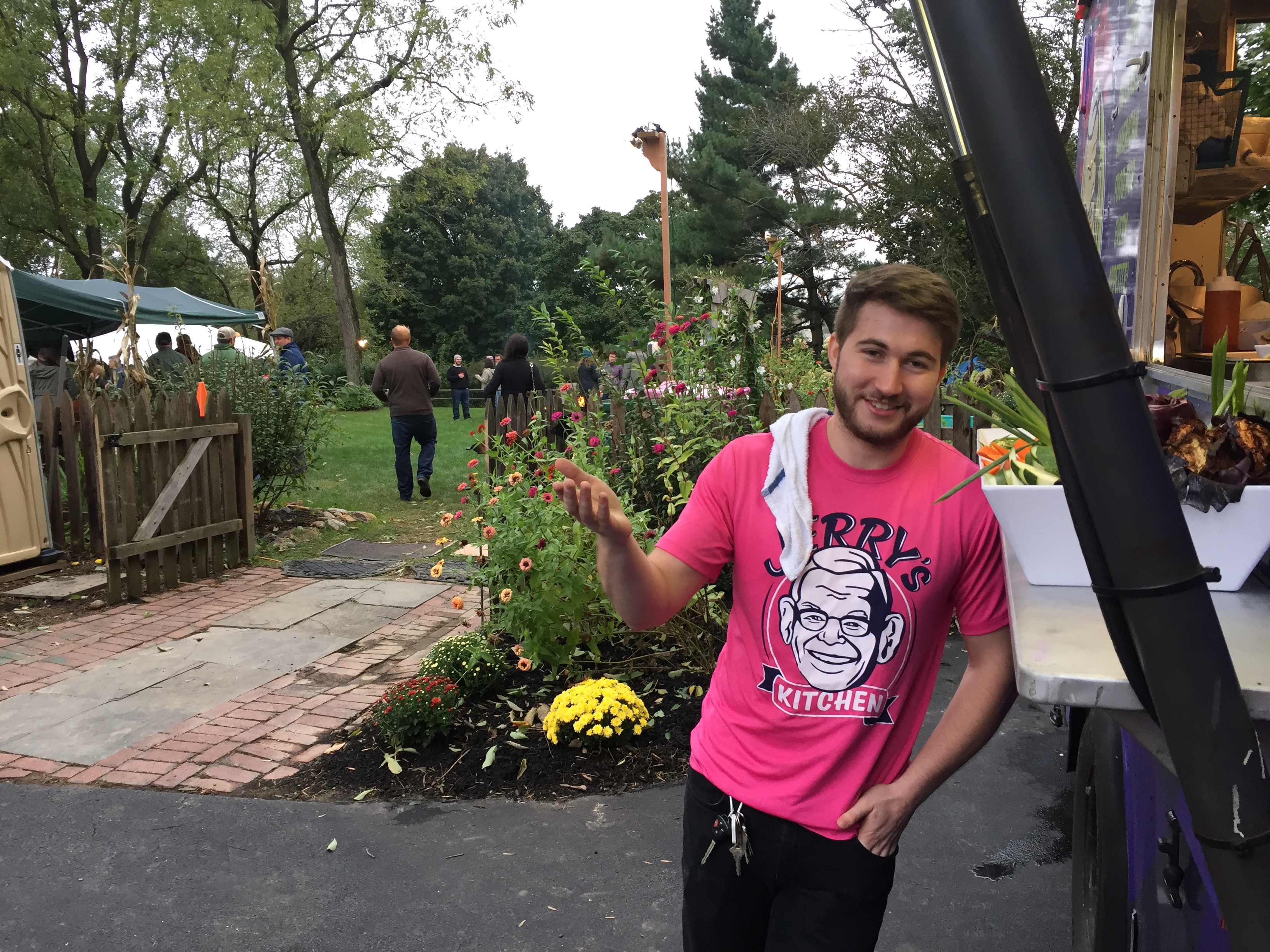 Whether you're planning a corporate event, a massive summer block party, or a warm holiday gathering at home with friends and family, Jerry's Kitchen will make your next party the most fun, most delicious event in town.
We specialize in catering indoor and outdoor events of all types and sizes, including:
Where quality meets convenience
---
Looking to do something different to spice up the food at your next event? Look no further than Jerry's Kitchen. Our state-of-the-art food truck is guaranteed to bring good vibes and good eats to your gathering, and offers catering packages that can be served directly from the truck or buffet-style.
We work with clients to build custom menus to fit their group's tastes and dietary needs. We are committed to bringing your vision to life! Everything we serve is made from scratch in-house, with crowd-pleasing options including:
Pulled barbecue meats
Tacos
Cheesesteaks and chicken cutlet sandwiches
Burgers and dogs
Hummus platters
And much, much more!
Jerry's Kitchen is committed to making your next party fun and hassle-free. We set up, serve your guests, and clean the place spotless once the event is over, leaving you free to mingle with your guests and enjoy the atmosphere rather than tiring yourself out cooking, serving, and cleaning.
We'll come to you! If you're looking for onsite catering services we'll bring the truck to your location (or any you choose) and feed your guests! Bring Jerry's Kitchen corporate catering to your next customer appreciation event, sales meeting, corporate training, conference, or celebration. We'll wow the crowd with mouth-watering hand-held goodies and our amazingly professional crew.
Soup to nuts! Corporate catering from Jerry's Kitchen can range from snacks and appetizers to full-blown buffet service. Also featured are local organic sodas, Coke products in glass bottles, and Jarritos Mexican-Style sodas. We even batch roast our own granola and make our signature hand-sized Macarookies from scratch.
We service all of Pennsylvania and the tri-state area, including Philadelphia, Allentown, Scranton, Harrisburg, and beyond. To find out more, get in touch by visiting our contact page and filling out the form.